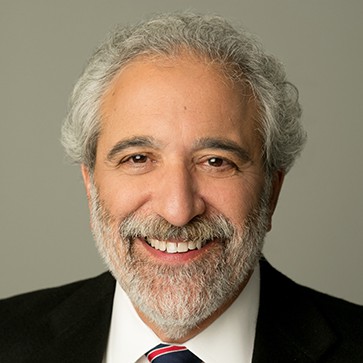 Morris Tranen
President & C.E.O
In 1993, Morris created the PDG, Inc. with the goal of fostering self-employment and entrepreneurship for people with disabilities. Discovering that he had clients in common with his wife Sondra, Morris made the fearless decision to join forces. Today, the ever-expanding PDG family provides a comprehensive array of behavioral health, case management, and vocational services throughout the Baltimore-Washington area.
Morris's graduate work focused on Urban Planning at Cornell University, and he worked in community economic development for Syracuse, NY; College Park, MD; and Prince George's County, MD. Morris then went on to join the Council for Economic Action in Boston, where he was responsible for designing and implementing targeted small business development initiatives. Morris was a National Rehabilitation Association Switzer Scholar and has authored articles on self-employment. He was also named a Small Business Advocate of the Year by the SBA.Morris has directed the RISE Program (Maryland's self-employment initiative) for the Maryland Division of Rehabilitation Services for over twenty years and consults on targeted self-employment for individuals with disabilities.
Beyond providing excellent, substantive services in the community, Morris is equally focused on creating a satisfying and rewarding work environment. He is proud that PDG was honored as one of the Baltimore area's Top Workplaces in 2016 and looks forward to future growth.
Sondra Tranen, MS
Executive Vice President, PDG, Inc.
Executive Director, PDG Rehabilitation Services, Inc.
Sondra didn't expect to find her passion in behavioral health. In fact, Ms. Tranen was on her way to graduating seminary and becoming a Methodist minister when meeting her husband and Elie Wiesel changed her life. Inspired by these individuals, Sondra Tranen set out on a path to help her community.
Sondra holds an MA in Pastoral Counseling and is certified by the National Board of Certified Counselors. Ms. Tranen has 33 years of clinical and managerial experience working with individuals with serious behavioral health disorders. Ms. Tranen is a noted innovator in developing effective treatment programs and training professional staff to work with difficult populations in a variety of settings – from traditional community rehabilitation programs to prisons, detention centers, and shelters.
In addition to her clinical management expertise, Ms. Tranen also successfully organized advisory representative committees with government and community services agencies. These committees improve service provider communication, increase the quality and scope of care, decrease service duplication, decrease recidivism, and lessen the frequency with which individuals "fall through the cracks" of the behavioral health system. Sondra Tranen is committed to constantly expanding her efforts to provide the best possible services to these populations.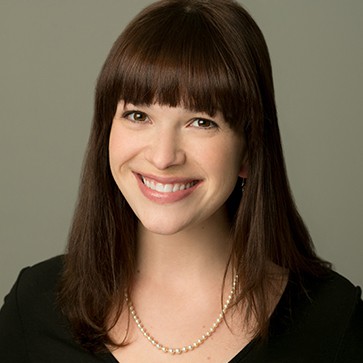 Victoria Morgan, LCSW-C
Vice President
Tory came to Partnership Development Group in 2008 as a clinician within the Mental Health Jail Project. After 6 years providing services in the detention centers, she transitioned into a leadership role with PDG, with a specialized focus on accreditation, training, growth, and clinical supervision.
Tory holds a Master's degree in Social Work from the University of Maryland Baltimore School of Social Work, and earned a Bachelor's degree in Psychology, with honors, from Goucher College. Tory is passionate about the Behavioral Health field and has previously provided services in both inpatient and outpatient behavioral health settings, as well as served as adjunct faculty for psychology courses. She provides supervision to students and graduate-level clinicians and hopes to shape the future professionals in this field.
In her free time, Tory is a voracious reader with a love for musical theater. Tory sang and played bass in an all-girl rock band as a teenager and adult.
KristiLee Sheffler, LCSW-C
Director, Psychiatric Rehabilitation Services
Kristi always knew she wanted to make a difference in the mental health field. Kristi, a Philadelphia native, and Eagles fan obtained her Bachelor's Degree in Advanced Social Work from the Millersville University of Pennsylvania.
Kristi took on positions as a child and adolescent psychiatric rehabilitation program (PRP) aide, a student therapist at a maximum security prison, and a senior rehab specialist with Johns Hopkins's adult PRP. During this time, Kristi's professional life brought her to Baltimore, where she continued to develop her career by obtaining her Master's Degree in Social Work from the UMB School of Social Work.
Kristi then found her calling in August of 2011 when she started with PDG as the PRP Director. Kristi's organizational and planning expertise allowed her to excel quickly with the company. Kristi enjoys being a leader and practices different supervisory techniques to maintain positive morale and ensure her staff has the tools to succeed. Kristi is always willing to learn and looks forward to growing in her chosen field.
Mary Beth Welkos, MA CAS
Director, Psychiatric Rehabilitation Services: Baltimore
Mary Beth has an impressive academic portfolio. After completing her Bachelor's Degree in Psychology at Loyola College, Mary Beth went to Towson University and earned her Master's in Psychology, as well as a Certificate of Advanced Study in School Psychology. Mary Beth didn't stop there, however – she went on to complete her licensed counselor requirements through the Master's Plus Program at Loyola University.
Mary Beth's experience also speaks for itself: she worked for three years at the Johns Hopkins psychiatric rehabilitation program and has over 10 years of experience as a school psychologist for the Baltimore City Public School District.
In 2014, Mary Beth came to Partnership Development Group ready to make a difference. She began in Crisis Case Management and quickly moved up in the company to her current role as the PRP Director for Baltimore City. Mary Beth works hard to serve as a responsive, effective manager and is constantly receiving positive feedback and praise from her employees. Outside of work, Mary Beth enjoys HGTV, baseball, and basketball.
Jessica Allen, BA
Director, Behavioral Health Home
Jessica started with Partnership Development Group in September 2014 and immediately made her mark by spearheading PDG's new Behavioral Health Home program. Jessica has since expanded her duties to include part time directorial work, as well as roles as a mental health care coordinator and case manager.
Jessica received her Bachelor's Degree in Psychology from the University of Maryland, Baltimore County and has since gained over ten years of experience in the mental health field. Jessica is currently pursuing accounting and plans to obtain a CPA license. Jessica is passionate about enriching the daily lives of her consumers, from healthy diets and exercise to money management. For Jessica, though, these aren't just theories – she has dedicated her own life to practicing positive habits, especially healthy eating and living debt free. Jessica's personal experience and commitment allow her the unique opportunity to help others.
Erin Corbett, LGSW
Director, Mental Health Case Management
Erin came to Partnership Development Group in 2011 as a Case Manager for Anne Arundel County. Erin's commitment to excellence and passion for her work quickly moved her into the role of Housing Coordinator. In 2013, Erin was promoted to her current position as Director of Case Management Services.
Originally from Columbia, MD, Erin earned a Master's Degree in Social Work from University of Maryland Baltimore School of Social Work. She also earned her Bachelor's Degree in Sociology and Anthropology from Towson University. As the Director of Case Management, Erin thrives on challenges and loves seeing the difference her work makes in the lives of Maryland's homeless population. Erin fully believes in her favorite quote: "What doesn't kill you make you stronger."
Samantha Cole, BA
Director, Vocational Services
Samantha Cole, a Baltimore native, has worked in Human Services and Workforce Development for a combined total of over 14 years. She earned her B.A. in Criminal Justice and Psychology, with a minor in Legal Studies, from Virginia Union University.
Samantha's team-focused and goal-oriented attitude led her to the Vocational Director position with Partnership Development Group. Samantha has a solid foundation in community rehabilitation and is dedicated to helping her consumers return to the workforce and regain independence.
Samantha's favorite quote is by Madam C.J. Walker: "If I have accomplished anything in my life, it is because I have been willing to work hard."