PDG Rehabilitation Services helps people get back to work, delivering a full range of services for people with disabilities.
Established in 2004, PDG Rehabilitation Services is committed to serving "the most difficult to serve". Primary disabling conditions of program participants are:
Serious and persistent mental illness
Addiction
Physical disability
Deaf or hard-of-hearing
Brain injury
PDG Rehabilitation Services provides high-quality, ethical, and cost-effective services to help people with serious disabilities reach their goals.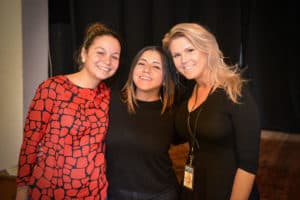 Our mission is to transform individuals from consumers of government services into economically self-sufficient taxpaying members of the community.
We are very proud of our highly qualified and dedicated staff! It is their energy, their creativity and their tenacity that keep the programs and services fresh and innovative, and provide a sense of hope and purpose to all we serve.
With locations in Glen Burnie and Baltimore, PDG Rehabilitation Services delivers community-based services of the highest quality, responding to the needs of the individual, and adhering to the highest standards of ethics and transparency.
PDGRS's most recent federal tax form 990, registration and certification are found below.
For more information regarding PDGRS's nonprofit status, contact Sondra Tranen at 410-863-7213 or by email.
PDGRS 2012 Certificate of Good Standing